On Wednesday 21 November 2012, on a wet and foggy November evening four members of Cambridge Writers got together at Waterstones in Cambridge to hold a book signing event.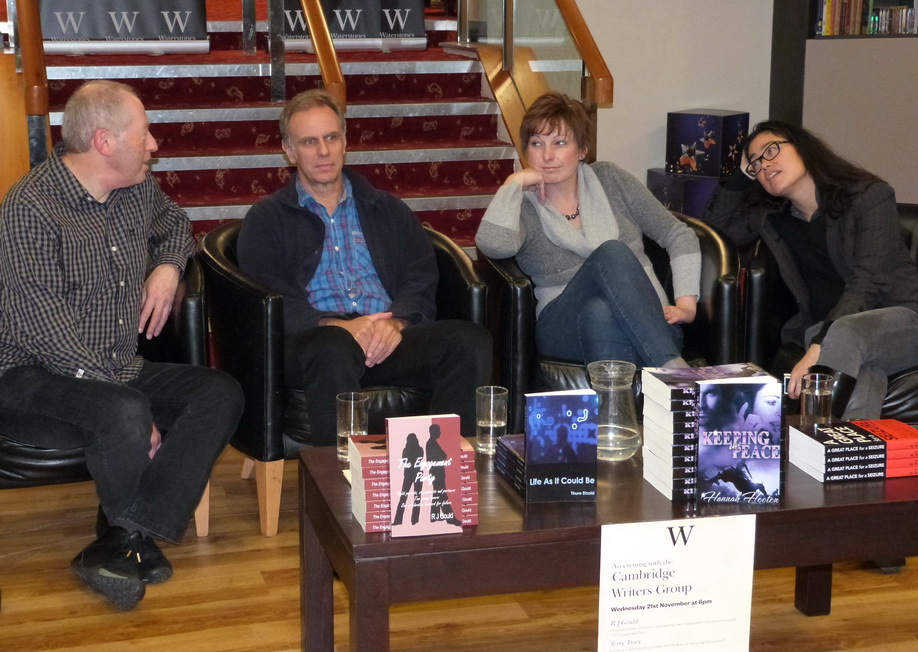 We presented our novels, The Engagement Party (R J Gould); Keeping The Peace (Hannah Hooton) ; A Great Place For A Seizure (Terry Tracy); and Life As It Could Be (myself), which were a good mix, covering a broad range of genre and subject matter.
We were able to discuss our work, get some feedback and sell a few copies. All In all, it was an enjoyable experience, and we are greatful to Waterstones for having us and Becky Rowley for organising the event.